Comprar este disco en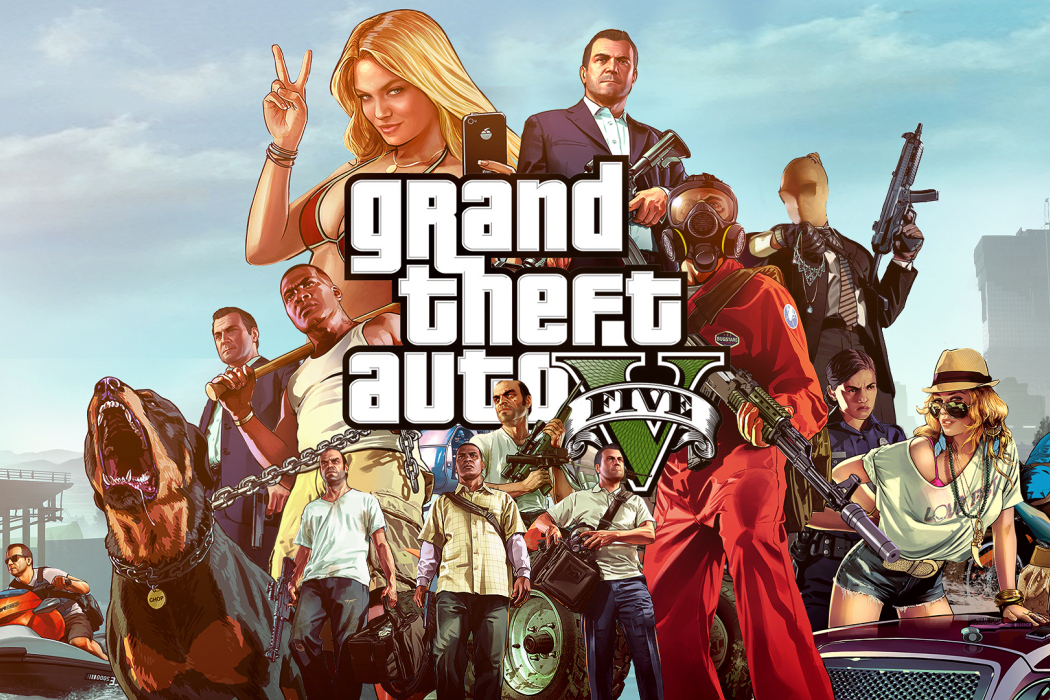 La música siempre es un aspecto muy importante para cualquier videojuego y en Grand Theft Auto V no es la excepción. La música de GTA V transmite la atmósfera realista de Los Santos y Blaine County, con el ambiente de la historia que se relata en el título. Dividido en tres volúmenes el soundtrack ofrece 59 canciones:
Volumen 1 – 'Original Music'
En este disco se presenta la nueva música que hizo su debut en el título con pistas de artistas como Wavves, Twin Shadow y Tyler, The Creator.
Oh No – Welcome To Los Santos
BJ The Chicago Kid – Smokin' and Ridin' (feat. Freddie Gibbs & Problem)
Twin Shadow – Old Love / New Love
Neon Indian – Change Of Coast
Wavves – Nine Is God
Gangrene – Bassheads
Flying Lotus – Stonecutters
HEALTH – High Pressure Dave
OFF! – What's Next?
Tyler, The Creator – Garbage
Nite Jewel – Nowhere To Go
A$AP Rocky – r – Cali
Age Of Consent – Colours
Marion Band$ – Hold Up (feat. Nipsey Hustle)
100s – Life Of A Mack
Favored Nations – The Set Up
Yeasayer – Don't Come Close
The Chain Gang Of 1974 – Sleepwalking
Volumen 2 – 'The Score'
Consiste en la música instrumental que acompaña las misiones y el gameplay en el mundo abierto del juego. Se presenta música de Tangerine Dream, Woody Jackson, de los reconocidos productores de música hip-hop, The Alchemist y Oh No, así como DJ Shadow.
We Were Set Up
A Legitimate Business Man
A Haze Of Patriotic Fervor
Los Santos At Night
North Yankton Memories
The Grip
Mr. Trevor Philips
A Bit Of An Awkward Situation
No Happy Endings
His Mentor
(Sounds Kind Of) Fruity
Minor Turbulence
Chop The Dog
A Lonely Man
You Forget A Thousand Things
Impotent Rage/Am I Being Clear Now?
Fresh Meat
Therapy And Other Hobbies
Rich Man's Plaything
The Agency Heist
Hillbilly Crank Dealers' Blues
Welcome To Los Santos (Outro)
Volumen 3 – 'The Soundtrack'
Este disco es un compilado de algunas de las mejores canciones que se pueden escuchar en las estaciones de radio del juego.
Flying Lotus – The Kill (feat. Niki Randa)
Lee "Scratch" Perry – I Am a Madman
Jai Paul – Jasmine (Demo)
George McCrae – I Get Lifted
Kausion – What You Wanna Do
Charlie Feathers – Can't Hardly Stand It
Weirdos – Life of Crime
Mexican Institute of Sound – Es Toy
Joe Goddard – Gabriel (Soulwax Mix) [feat.Valentina]
Bootsy Collins – I'd Rather Be With You
Bob Seger – Hollywood Nights
Dan Croll – From Nowhere (Baardsen Remix)
Problem – Say That Then (feat. Glasses Malone) Waylon Jennings – I Ain't Living Long Like This
Yellowman – Nobody Move, Nobody Get Hurt
Simple Minds – All the Things She Said
Toro y Moi – Harm in Charge
Hot Snakes – This Mystic Decade
Cashmere Cat – Mirror Mau
Ya pueden adquirir este soundtrack en iTunes a un precio de $300 pesos por los tres discos o $120 cada uno.
Vía Atomix